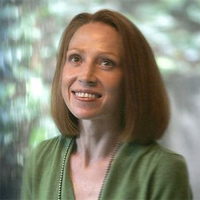 Variety's Michael Schneider reports that HBO has optioned Terry Cheney's book, Manic: A Memoir, about a Beverly Hills entertainment lawyer struggling with mental illness. According to a video on Ms. Cheney's publisher's Web site, as a lawyer the author represented Michael Jackson and Quincy Jones.
The show will be a one-hour drama, executive produced by Janet Tamaro, a news correspodent-turned-writer (her IMDB bio says she "produced investigative stories for long-form newsmagazine shows and won several journalism awards for her work," but fails to note which shows or awards; her credits page includes shows like Lost, CSI:NY, Bones and others) and Gavin Polone, who executive produces Curb Your Enthusiasm and Tell Me You Love Me for HBO and previously brought the world Gilmore Girls.
Earlier this month, Variety also reported that HBO had optioned an original idea by author Jonathan Ames. In May The Observer's Felix Gillette wrote about HBO's hiring of The New York Times' Frank Rich and former New Yorker editor Tina Brown as consultants.