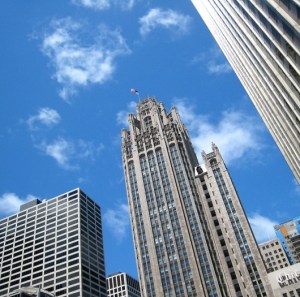 … Look at real estate in other American cities. And what better cities for comparison than the nation's second and third largest?
Tribune Company potentate Sam Zell is considering selling the Chicago Tribune Tower and the Times Mirror Square complex, home of the Los Angeles Times. He could get as much as $150 million for the Tribune Tower and $235 million for the Times Mirror compex, The Wall Street Journal reports.
A little perspective: Were the 950,000-square-foot Tribune Tower in Manhattan, it would likely fetch as much as $1,000 a square foot, even in this current, rather bearish market. That means Mr. Zell could get nearly $1 billion from its sale. In Chicago, he's lucky if he gets 15 percent of that.
Just sayin'.