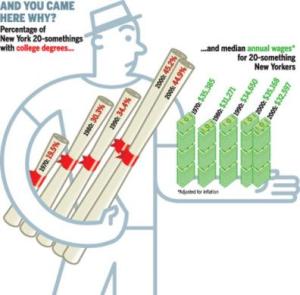 An East Side townhouse with Nazi connections sells for $37.5 million.
Donald Trump and Dolly Lenz on Mr. Trump's $100 million home sale.
The stagnant wages and rising costs of New York's 20-somethings.
How the M.T.A.'s debt will affect your next commute.
The Javits hotel plan is kaput.
Would-be mayor John Catsimatidis a no-show at Javits board meetings.
Who's lending for Manhattan's big building deals–and who's not.
Big-time mortgage broker Ralph Herzka talks about the commercial market.
Debt rattles the poles of stripclub empire Scores.