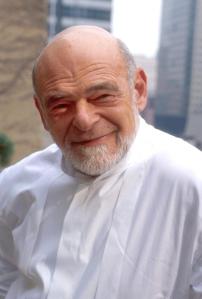 That's what Richard Perez-Pena asks in this morning's Times, and he hears a mixed response.
A former executive at Gannett, Allen Neuharth, says that Zell is just doing what he has to do. In order to prevent newspapers to go the way of the steel industry in the 1980s, preemptive steps have to be made.
"Most readers of newspapers really only consume a small fraction of what the newspaper produces," he said. "Can you give them the stuff they want, even though there's less of it over all? I think you can."
But then again, Neuharth is the founder of USA Today, so we can't really take advice from that. John Morton, go-to newspaper analyst, said Zell's ideas for Tribune–which include fewer pages, fewer reporters and a lot more graphics–is a bad, bad thing.
"To the extent you diminish your product, I think you diminish your success, in print or online," he said. "In the long run, it's going to be harmful to newspapers' brand names, which is the strongest thing they've got."
As newspapers suffer through steep losses in circulation and advertising, Mr. Morton says many of them have accelerated the process by offering readers less, trying to cut costs and preserve unrealistic profit margins. "It's a strategy, basically, of gradually closing down," he said.