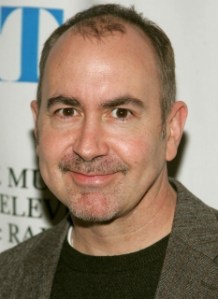 The Sopranos alum Terence Winter, a Sopranos writer, is coming down to the dark, seedy Atlantic City boardwalk for Martin Scorsese. He'll be writing the director's new HBO project Boardwalk Empire, which will be produced by Entourage bros Mark Wahlberg and Stephen Levinson. The drama is based on Nelson Johnson's book Boardwalk Empire: The Birth, High Times and Corruption of Atlantic City, which revolves around the now-gambling mecca's early 20th century origins, according to Variety. Ohh, this reminds us of Deadwood! Sweet.
Winter rose up the ranks on "The Sopranos" to exec producer and later in its run helmed episodes of the hit drama — which, like "Boardwalk Empire," took place in New Jersey. He recently scored the WGA nod for drama series episode, for the "Sopranos" seg "The Second Coming."
"HBO's been my home for nine years," Winter said. "From day one I've never been happier working for any network or group of people. They presented me with the ('Boardwalk Empire') book and said they thought a series was there — go find it."
Winter has been busy on two different film projects for Scorsese: the adaptation of "The Wolf of Wall Street" at Warner Bros. and rock 'n' roll epic "The Long Play."