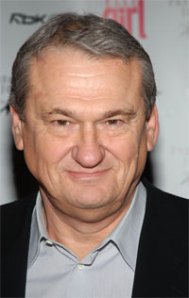 Portfolio's Jeff Bercovici is reporting that Hachette Filipacchi Media, C.E.O. Jack Kliger will be stepping down from the company at the end of the summer.
As Mr. Bercovici writes:
Kliger took over Hachette in June 1999, and immediately faced a crisis when John F. Kennedy Jr., founder and editor of George magazine, died in a plane crash. Kliger ended up shutting down George, and has pulled the plug on a slew of other titles including Premiere, Mirabella, ElleGirl and Shock. Nevertheless, he received a lifetime achievement award from the Magazine Publishers of America in January.