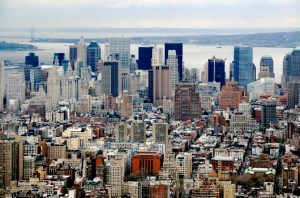 We read with glee and expectation the Sunday Times article by Vivian S. Toy on landlords in higher-end apartment buildings offering incentives to prospective tenants. Could it really be happening? Could free rent and paid-off broker fees finally be the ascendant norm?!?
We counted five specific examples in the article of buildings where landlords were offering incentives, and then there was this one line:
Mr. Malin said a recent Citi Habitats search found about 70 buildings offering incentives. The owners of these buildings, he said, "are doing what they can to make their property stand out from another property across the street."
That's 70 buildings among hundreds. That's not that much. But that's certainly something.
Does anyone know of any specific buildings offering tenant incentives?