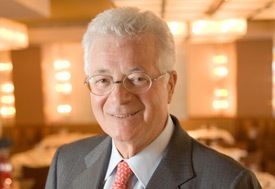 Grub Street and Eater are reporting that soon-to-be displaced Central Park eatery San Domenico will be reopening in a much bigger, 350-seat space at 19 East 26th Street, right across from Madison Square Park — Danny Meyer country.
"Right now Danny Meyer is king of the park. We plan to challenge him," as Mr. May told Eater.
The new restaurant will be called SD26.