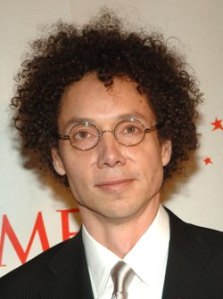 What better place to track the habits of tastemakers and trendsetters than the West Village, a neighborhood filled with lithe fashionistas and their imitators, big-spending bankers, all sorts of retail, and quaint real estate that is well beyond the price range of average folks.
It's only natural then that a New Yorker scribe who catapulted to fame with a book on the dynamics of trends would choose to live there. And after the book spends 28 weeks on the best-seller lists and you start making the rounds of the business/marketing conference circuit, doing about 25 speaking engagements a year at $40,000 a pop, like Tipping Point author Malcolm Gladwell, then it's only fitting that you'd buy a second place in the West Village.
Mr. Gladwell has paid $1.5 million for a fourth-floor co-op in an 1850s townhouse at 23 Bank Street, city records show, just a few blocks from his third-floor apartment in a similar building on Bethune Street. We couldn't find any listing for Mr. Gladwell's new pad, but the two-bedroom apartment above his sold for $1.4 million on June 20, according to StreetEasy.
The big-haired, writer-cum-accidental marketing guru has become a fixture in the neighborhood, and is often spotted having lunch at Super Vegan on Jane Street.