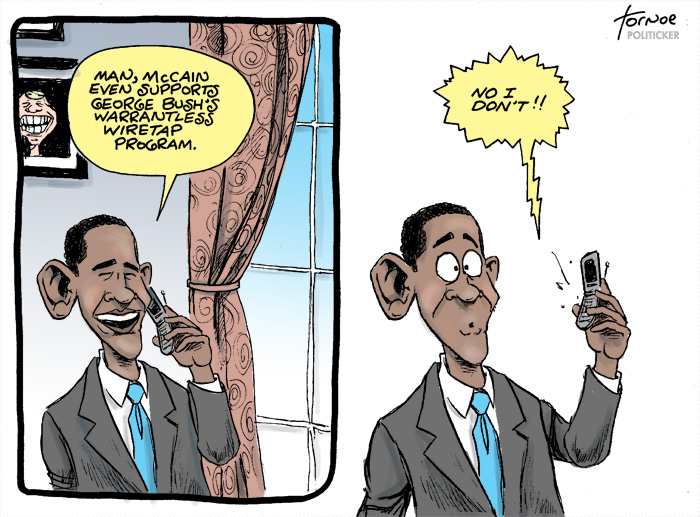 A top adviser to Senator John McCain (R-Arizona) says the senator now believes that the warrantless wiretapping program that President Bush put into place is lawful, according to the New York Times.
This seems to be at odds with what McCain told Chris Wallace of Fox News back in 2006:
WALLACE: But you do not believe that currently he has the legal authority to engage in these warrant-less wiretaps.

MCCAIN: You know, I don't think so, but why not come to Congress? We can sort this all out. I don't think — I know of no member of Congress, frankly, who, if the administration came and said here's why we need this capability, that they wouldn't get it. And so let's have the hearings.