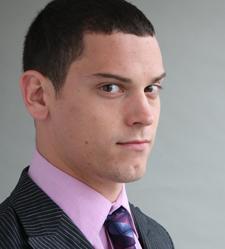 So the ProPublica Web site has gone live. And there's a section where you can learn about their contributors!
There are biographies of the site's stars, of course, like Paul Steiger lately of The Wall Street Journal and Stephen Engelberg, formerly of the Oregonian and the Times.
You can also meet the entire staff, including this young chap, Joaquin Sapien. We single him out because this photo seems to exhibit the skeptical look we want from Steiger's reporters over there.