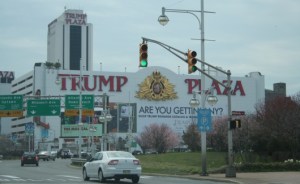 Apparently when the chips are down, people start gambling. Consumers may be clutching tighter to their purse strings these days, but neither the rumblings of a recession nor the recent smoking ban have kept gamblers from spending in Atlantic City.
After casino profits plummeted throughout 2007, causing New Jersey's gaming revenues to register the first year-over-year decline in Atlantic City's history (widely attributed to the introduction of slots in Pennsylvania), Memorial Day gave Jersey Shore casinos a much needed boost.
In May, the state's gaming revenue increased 1.61 percent to $415.348 million, according to Fantini's June Gaming Report published today (for subscribers), after dropping steadily since January.
The Trump Taj Mahal fared best with winnings up 11.4 percent from April to nearly $45 million. Harrah's Marina posted $47.427 million in May, up 10 percent from the past month. Activity at Borgota, AC Hilton, and the Trump Plaza also boosted the state's overall take, though the other six casinos all saw revenues dip, including the Trump Marina, which was recently sold for $316 million and will be reincarnated under Jimmy Buffett's Margaritaville franchise. Which doesn't mean the Donald is not still bullish about Atlantic City. A new 782-room hotel tower is under construction at the Taj.
Meanwhile, in a sure sign that people are gambling more, not less, this spring as the rest of economy reels from a drop in consumer spending, are the table holds (the amount of money won by a table game during an eight-hour work shift).
Table holds increased at each of the 11 casinos in Atlantic City from April to May, by between 13.9 percent at Harrah's Marina to 18.7 percent at the Trump Taj Mahal.