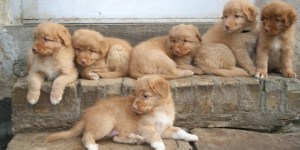 The last time The New Yorker's George Packer was in Iraq was January 2007. He's not sure if he wants to go back, but that doesn't mean it's not on his mind. "I do find myself thinking about it all the time still," he says. "Thinking of other ways to write about it."
One of those ways was the play, Betrayed, which was based on his article of the same name from March 2007. (In January, The Observer's Doree Shafrir profiled Mr. Packer as his show was set to debut at the Culture Project in Soho, where it will close June 16th.)
He also says he has "a little novelistic idea," but, for now, that project remains in his head. "It's as if, maybe the journalism has run its course," Mr. Packer says. "But there are other levels of experiencing it that journalism can't capture."
Other journalists are thinking the same thing. Salon's Phillip Robertson says, "There'll be stories that allow us to make sense more. I don't think history really explains it to you. I don't think history buys you all that much. I think what buys you a lot is films and novels."
"Because you have to process all this war with its infinite tentacles and its extraordinary reach and unbelievable cost. It has to be processed in almost a parable. Somebody would have to write it."
In his recent film War, Inc., actor-producer-screenwriter John Cusack tried to satirize the Iraq invasion by setting his story in a world that he described in an interview with The Observer as "reality plus."
In writing the film (with Mark Leyner and Jeremy Pikser), he says, "You wanted to see if you could process… Obviously, in satire and absurdity sometimes, you take trends to their logical conclusion."
To make it absurd—but not too absurd—Mr. Cusack and his collaborators drew from books like Washington Post National Editor Rajiv Chandrasekaran's Imperial Life in the Emerald City (all about the Catch-22-ish madness of the Green Zone), Thomas E. Rick's Fiasco, Naomi Klein's The Shock Doctrine, and Evan Wright's Generation Kill. (The latter book has been adapted by The Wire's David Simon as a mini-series debuting on HBO in July.)
Patrick Graham, who covered the war for a number of outlets including Harper's and The Guardian, is also looking to comedy as a way of processing his experiences. He's currently developing a TV show with The Daily Show's resident curmudgeon Lewis Black. "It's a comedy about the war on terror," Mr. Graham says, but he's quick to point out it's not explicitly about Iraq.
Another comedy about the war on terror? Hey, it could work. As The New Yorker's Mr. Packer says, "Maybe [we] need other forms."
"Not that journalists are necessarily gonna succeed at those other forms," he says. "But sometimes you just have to try."