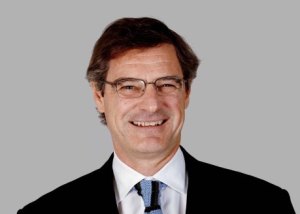 The Related Companies has tapped Jay Cross, president of the New York Jets, to lead its $15 billion development over the West Side rail yards, bringing in a driving force behind the failed effort three years ago to build a West Side stadium on the same site.
Mr. Cross is a onetime real estate executive who has spent much of the last few years developing stadiums and arenas for professional sports teams, pushing through the new Meadowlands stadium, Miami's AmericanAirlines arena and the Air Canada Centre in Toronto.
In the city's drive to host the 2012 Olympic Games, Mr. Cross was a key player as the Jets went through a bidding war with Cablevision and a citywide push to bring approvals to a new stadium over the western half of the West Side rail yards.
With Mr. Cross' departure from the Jets, Related seems to be building a small team of alums of the Olympic effort: He joins Jay Kriegel, director of NYC2012 who now serves as a senior adviser at Related.
Release from Related below.
Related Companies names JAY CROSS President of Related Hudson Yards
New York, NY –June 17, 2008 –

Related Companies, one of the nation's preeminent real estate development firms, today announced that Jay Cross, President of the New York Jets, will join Related as President of Related Hudson Yards in July. Cross has over 30 years of diversified real estate and corporate business experience having been a driving force behind the New Meadowlands Stadium in New Jersey, the AmericanAirlines Arena in Miami and the Air Canada Centre, home for the NBA's Toronto Raptors and the NHL's Toronto Maple Leafs. Cross holds a Bachelor's degree in Nuclear Engineering from the University of Toronto and a Master's degree in Architectural Technology from Columbia University. As President of Related Hudson Yards, Cross will lead Related's development efforts of the 26-acre Hudson Yards site in collaboration with New York State, New York City, the MTA, elected officials and the community.
Stephen M. Ross, Chairman and CEO of Related Companies, said, "I am extremely pleased to have Jay join our executive team. Jay brings over three decades of broad development experience and a proven track-record of delivering large, complex mixed-use projects. Jay's extraordinary technical knowledge of this challenging site and his architectural and engineering training will be a great asset in realizing the historical development of The Hudson Yards."
Jeff T. Blau, President of Related Companies, said, "Jay is a proven leader and will be a tremendous addition to Related Companies. His extensive experience in mixed-use development and demonstrated ability to execute will ensure our success as we undertake the development of The Hudson Yards as a place where New Yorkers and visitors from around the world will want to live, work and play."
Jay Cross said, "I am thrilled to be joining Related Companies as this is the realization of a lifetime goal to lead such an extraordinary and transformative development with a world-class real estate firm. I look forward to working with the State, the City, the MTA and the community to create New York's next great neighborhood, The Hudson Yards."
As President of The New York Jets LLC, Cross is responsible for all business operations of the NFL team, including finance, marketing, community relations, broadcast and game operations and the team's 50% share in the New Meadowlands Stadium a joint venture with the New York Giants. Cross joined the Jets in 2000 from the Miami Heat of the NBA where he was the President of Business Operations and led the development of the AmericaAirlines Arena, creating a public-private partnership between the Heat and Miami-Dade County to manage the project. In that role he also spearheaded a pioneering development program surrounding the arena that included multiple restaurants and an office tower, and closed on an unprecedented triple "A" $185 million bond offering. He previously served as the point person for the development of the Air Canada Centre, home of Toronto's NBA and NHL franchises. Cross has held senior positions with Marlborough Properties Inc. where he was responsible for the company's commercial and industrial portfolio, and at The Prudential Insurance Company of America's real estate investment operations, where he was responsible for all aspects of The Consilium, a mixed-use project in Toronto incorporating 2 million s.f. of office space, a 400-room hotel and 1,000 condominiums. An accomplished sailor, Cross has been a member of three Canadian Olympic Teams and won 10 World, North American and National titles.
In May of 2008, a joint-venture of Related Companies and Goldman Sachs was named the designated developer of The Hudson Yards, a 26-acre site made up of the Eastern and Western Rail Yards on Manhattan's west side. The Related/Goldman Sachs plan will transform the West Side Yards into New York's next great neighborhood. This dynamic mixed-use neighborhood, designed as an extension of the City's fabric and public realm, will be a blend of architectural styles characteristic of New York's skyline, with streets lined with shops, restaurants, galleries, and arts and culture. The community will feature world-leading sustainability and extensive affordable housing, centered around an expansive public space destined to be one of New York's premiere gathering places.
To date, Related has real estate assets worth over $15 billion. Related's current pipeline is comprised of marquee projects across the nation including: Grand Avenue, a multi-phase 3.6 million square foot, $3 billion development spanning three city blocks in downtown Los Angeles, California; the $3 billion, 80-acre Snowmass Village Resort development in Colorado; and the 144-acre CityNorth mixed-use development in Phoenix, Arizona.