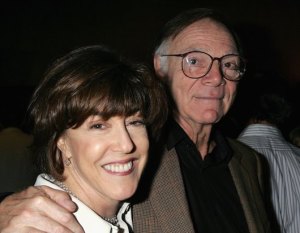 Writer and director Nora Ephron, the guru of American romantic comedies and once the most famous super-wealthy rent-regulated tenant in New York City (in 2006, she wonderfully admitted to "bribing her way into an eight-room apartment for $1,500 a month"), will probably be paying twice that amount in monthly co-op maintenance fees from now on.
According to a deed filed today in city records, Ms. Ephron and her husband, Nicholas Pileggi (he wrote Casino and Goodfellas, she wrote Sleepless in Seattle and When Harry Met Sally), have paid $2.475 million for an apartment in the Georgian-style co-op building at 136 East 79th Street. It's on the same block as the Apthorp, where the couple lived for decades (she filmed part of Heartburn there), but on the snobbier side of Central Park.
The seller is listed as Jeanette Bonnier, a former art gallerist who happens to have written a few screenplays, including something called Män Kan Inte Våldtas, or Men Can't be Raped.