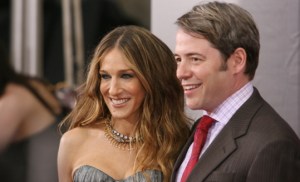 Sarah Jessica Parker is barely taking a baby step away from her role as Carrie Bradshaw for her next movie project. Warner Bros. is currently wooing her to star in The Ivy Chronicles, a movie based on Karen Quinn's novel about a single woman in modern-day Manhattan.
According to the Hollywood Reporter, the story follows Ivy Ames, "an Upper East Side woman who, after losing her high-powered job and getting divorced, starts over again in a less ritzy downtown apartment. After pulling her children from private school, Ames starts a business to help upper-middle-class women get their children into elite kindergartens."
In other SJP news, she has signed on to a romantic comedy for HBO Films titled The Late Bloomer's Revolution.