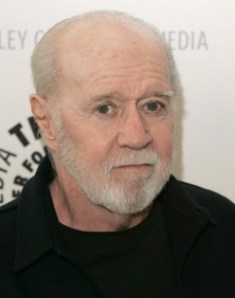 George Carlin hosted the very first episode of SNL on Oct. 11, 1975. NBC will honor him by airing that premiere episode this weekend while HBO plans on playing specials of more than 30 years of his comedy shows starting this week.
Mr. Carlin's SNL episode featured the "Not Ready for Primetime Players," including Dan Aykroyd, John Belushi, Chevy Chase, Jane Curtin and Gilda Radner. Musical guests were Janis Ian and Billy Preston, and Andy Kaufman made an appearance too.
According to a transcript of the show available here, Mr. Carlin "wanted to wear a T-shirt, but the network wanted him to wear a suit. As a compromise, Carlin wore a vest and jacket over his T-shirt, and hosted the show while reportedly stoned out of his mind."
"You never forget the people who were there at the beginning," SNL creator Lorne Michaels said in a statement. "George Carlin helped to give Saturday Night Live its start as our first host. He was gracious, fearless and, most important of all, funny."