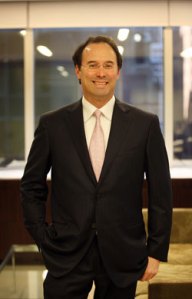 Plans for a soaring new hotel across from an expanded Javits Center have now gone the way of, well, an expanded Javits Center.
With expansion plans scaled back months ago, the Paterson administration earlier in June refunded the deposits of the three bidders vying to build the Javits Hotel, a tower planned to hold at least 1,200 rooms along 11th Avenue at 35th Street. Plans for the site and hotel are now unclear, and the state would need to undergo the lengthy process of a new environmental review, then a new request for proposals, before awarding the job to any developer.
"On June 6, all proposers were advised that the RFP was withdrawn and their $250,000 submission deposits were returned," Warner Johnston, a spokesman for New York's Empire State Development Corporation, said. "We are currently evaluating the market feasibility of the hotel in light of the reduced scope of the renovation/expansion and will make a determination on reissuing the RFP thereafter."
The hotel bidders were Extell Development Corporation, the Moinian Group, and FaulknerUSA. At least one developer—Gary Barnett of Extell—has previously expressed a strong desire to go ahead with the project despite the scaled-back plans for the convention center.
The scuttling of the bids comes as the state still tries to chart a course forward with the Javits Center itself, as the Pataki administration's plans for an expansion were deemed faulty and were abandoned by the Spitzer administration, which then determined that the extreme cost of any major expansion was prohibitive. Now the state plans to proceed with a renovation and perhaps a modest expansion, with a price tag likely to exceed $1 billion.
The years-long Javits effort, with its numerous iterations, has come at a substantial cost to the public sector. Since 2004, more than $60 million has been spent on outside contractors alone for the project, according to documents obtained via the Freedom of Information Law, a number that does not include the staff salaries paid for the project.
Now, with some planning studies undergoing some of the same steps they underwent some years ago before expiring—such as environmental review of parcels of land slated for the selling block—the state is trying to determine the specifics of a modest expansion before moving forward.
"The city and state continue to evaluate options," and are expected to report back in late 2008, Mr. Johnston said.
ebrown@observer.com