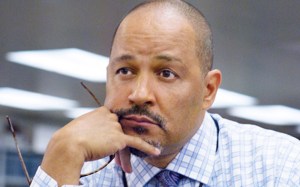 "Copy editors are my favorite people in the news business, and many I know are still alive and doing what they do…
"As for what they do, here's the short version: After news happens in the chaos and clutter of the real world, it travels through a reporter's mind, a photographer's eye, a notebook and camera lens, into computer files, then through multiple layers of editing. Copy editors handle the final transition to an ink-on-paper object. On the news-factory floor, they do the refining and packaging. They trim words, fix grammar, punctuation and style, write headlines and captions.
"Copy editors are the last set of eyes before yours. They are more powerful than proofreaders. They untangle twisted prose. They are surgeons, removing growths of error and irrelevance; they are minimalist chefs, straining fat."— Lawrence Downes, In a Changing World of News, an Elegy for Copy Editors, June 16, 2008.