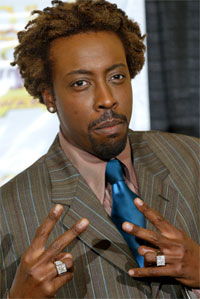 Give it up for MyNetworkTV!
According to TV Week, this fall, Arsenio Hall will host a new "home-video blooper show," that will air on Wednesday nights on America's sixth most popular broadcast network.
The show will apparently be called Funniest Moments and will likely target that bountiful demographic of Americans (like the Media Mob) who (a) aren't quite satiated by YouTube and (b) feel nostalgic for the '90s-era comic stylings or Mr. Hall.
All together now: Woof! Woof! Woof!