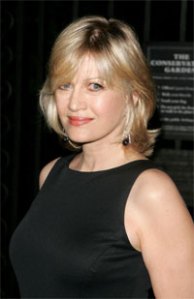 Over the weekend, Michael Bloomberg and ABC News invited Barack Obama and John McCain to debate each other in a 90-minute town hall showdown, which would be broadcast live in primetime from Federal Hall.
ABC's Good Morning America anchor Diane Sawyer—who did not get the opportunity to moderate a debate in the primaries—would host the town hall meeting.
Both campaigns have since indicated that they would be willing to participate in the event in New York City, but did not want ABC to solely control the broadcast.
The invitation marks the second time this year that a major media company has attempted to sponsor a debate without the blessing of the Commission on Presidential Debates—a non-partisan, D.C.-based organization, which has more or less maintained a monopoly on organizing general election debates for the past 20 years.
That monopoly may now be crumbling.
Back in April, Google executives in Washington, apparently frustrated by the commission's inability to include them in the scheduled debates, teamed up with a group from New Orleans (who likewise felt snubbed by the commission) to invite the candidates to a town hall debate in New Orleans in September.
While the New Orleans and New York showdowns have yet to be fully finalized, given the unusually high ratings of the debates so far this year during the primaries, expect other media companies to jump into the fray in the weeks to come.
"I look forward, you know, to having more than just the three traditional debates that we've seen in recent presidential contests," Mr. Obama told ABC's Charlie Gibson, recently.