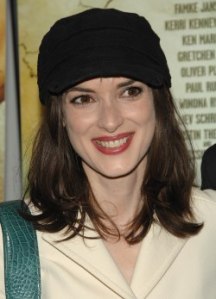 Before Winona Ryder had a falling out with an up-and-coming ingénue named Gwyneth Paltrow in the 1990's, the duo were often spotted gallivanting around Manhattan with cigarettes dangling from their lips, and Ms. Paltrow reportedly lived on her more famous friend's couch in Gramercy Park.
Things have changed a lot for Ms. Ryder since then–the infamous shoplifting incident, getting overshadowed by Angelina Jolie in Girl, Interrupted, a relationship with Matt Damon, and a handful of cinematic bombs, to name a few–but until now she had held on to her second-floor co-op at One Lexington Avenue on the northern end of Gramercy.
Maybe the hit-starved actress was forced to sell it. Or perhaps Manhattan brings back too many memories of broken friendships and career low points like Autumn in New York and Mr. Deeds. Regardless, Ms. Ryder has sold the apartment to her upstairs neighbors, culinary mega-couple Phil and Lucy Suarez, for $2.2 million, city records show.
A 2002 W magazine profile of the actress said the apartment was "dominated by her black-and-white photography collection" and "decorated with fringed lamps and supersoft lighting in a style best described as boho feminine."
Mr. Suarez is partners with chef Jean-Georges Vongerichten, and also owns a Spanish restaurant in ABC Carpet & Home, Lucy of Gramercy, named for his his wife. Celebrity restaurateur Danny Meyer paid $2,925,000 for his apartment in the building.