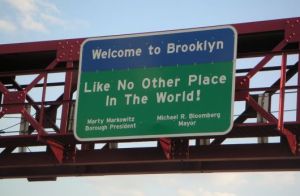 Flocks of 21- to 35-year-olds moved to Brooklyn in 2008, as the condo boom gave way to a renters' market, reports The Brooklyn Eagle.
Almost half of the new renters in the first quarter of this year were between 21 to 25 years old, and 93 percent were under 35. The typical renter in neighborhoods like Clinton Hill, Boerum Hill, Prospect Heights, Windsor Terrace and Boerum Heights is usually attached, works freelance in entertainment or the arts, makes around $50,000 a year, and needs no guarantor to be approved for an apartment.
What's different now is that most of the new renters do not come from Manhattan. This year, more than 60 percent of them came from other neighborhoods in Brooklyn. In the first quarter of 2006, for instance, 53 percent of the renters came from Manhattan; that number had dropped to 20 percent in the first quarter of 2007.
Since real estate in some of these neighborhoods is no longer the bargain it once was–see the week's Observer–we guess there is not much of an incentive for Manhattanites or Brooklynites to make a trek, either way, over the bridge.