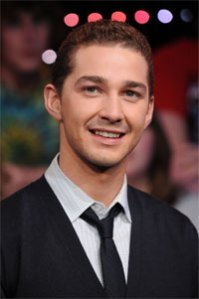 Los Angeles police determined that actor Shia LaBeouf was not at fault after all, for his early Sunday morning car crash, according to the Associated Press.
Mr. LaBeouf, who was charged with a DUI when police determined that he was intoxicated, was actually not driving recklessly: The other driver had run a red light, causing the accident
In the car with Mr. LaBeouf was actress Isabel Lucas, whose boyfriend Adrian Grenier was reportedly ticked off at the Transformers star for endangering his girlfriend.
"She was in the car….They're friends," a source told The New York Daily News. But while Ms. Lucas has returned to the set of the Transformers sequel, Mr. LaBeouf is recovering from undergoing surgery on his left hand.
"Shia is doing fine. He's in good spirits. He's resting," his mom, Shayna LaBeouf, told reporters.
Perhaps now Mr. Grenier will decide to spare him from his Entourage.