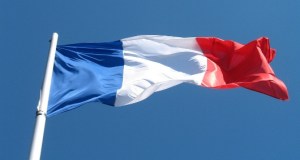 If you missed the barrage of Bastille Day celebrations over the weekend, fear not because there will be ample opportunity for Francophiles and foodies alike to mark the beginning of the end of the ancien regime tonight at the hundreds of brasseries and bistros in the city.
Zagat has a list of some of tonight's culinary-themed festivities, including a DJ, specialty cocktails, and complimentary amuse-bouches at the bar of Alain Ducasse's new bistro Benoit; and the week-long pre-fix menu featuring escargot, duck confit, and crème brûlée at West Village Eatery Le Gigot.
We can't help but remember a time when Bastille Day was less than trés chic. The era of "freedom fries" and an unofficial French restaurant (and, more importantly, wine) boycott was just five years ago, following France's refusal to join the Coalition of the Willing in Iraq. Back then, Bastille Day in Manhattan was a far more muted affair, according to a 2003 story in The New York Times.
Now? Liberté, Ègalité, Fraternité citywide!