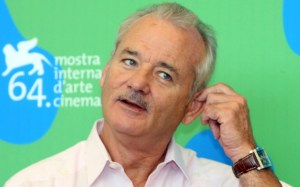 This just in from the WTF desk: Bill Murray is planning on parachuting out of a plane at the Chicago Air and Water Show on Aug. 15.
Why the skydive? The Chicago-area native wants to do it for the Illinois USO, which aids ailing veterans, according to the Chicago Tribune.
The whole event seems a little circus-like, but also sort of awesome. Mr. Murray's jump will begin at about 3 p.m., right after Florence Henderson (you know, Carol Brady?) sings the national anthem. Gary Sinise's band is also scheduled to play.
Bombs away Bill!