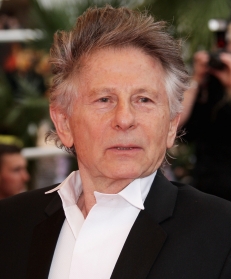 Brett Ratner, director of the Rush Hour trilogy, X-Men: The Last Stand and the new New York, I Love You, was the guest editor of this month's issue of Heeb magazine. Mr. Ratner decided to take his buddy Roman Polanski to the site of his mother's murder over half a century ago: Auschwitz. Mr. Polanski was guest photographer for other articles in the Heeb issue, but for this feature, Mr. Ratner got behind the camera. The pictures are here.
In a recent interview with The Onion's A.V. Club, Mr. Ratner explains his friendship with Mr. Polanski, who called him after he saw Rush Hour to praise the young director:
Roman became my friend. He called me, I went to Paris and visited him, and he was like, "Oh man, you don't understand, I love Rush Hour." He was asking me questions. I was like, "Wait a second, you don't understand. You're Roman Polanski, let me ask you some questions," and we've kept in touch all these years. All these years, we've kept in touch since Rush Hour. I was in Paris, getting ready to shoot, and I had lunch with him, and he said, "What are you doing?" And I said, "I'm here shooting Rush Hour 3," and he said, "Oh, man, I love Rush Hour." I said, "Listen, you should be in it," just as a joke. So he said, "Well, what would I do?" And I said, "I'll get back to you tomorrow night." I call up the writer Jeff Nathanson and I say, "You've got to write up a scene for Roman Polanski!" He said, "He's not being in the movie." I said, "Yes, he is! I'm telling you he's doing it!" So he faxed me the pages to the hotel, and the next day I met with Roman, gave him the pages, and he said, "Let's do it."
We wonder if Mr. Polanski was so enthusiastically convinced for this somewhat tacky stunt.