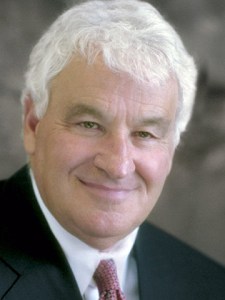 I just spoke with Susan Lerner, the executive director of Common Cause New York, about Tom Golisano's decision to seed a PAC with $5 million of his own money – and his lawyer's assertion that Golisano can spend whatever he wants in state legislative races this fall as long as he doesn't coordinate directly with any of the candidates.
"This is kind of one of those things that slips through the cracks," Lerner said. "It's the kind of thing that you'd think wouldn't be allowed, but that actually he probably can do because these are independent expenditures."
She added: "It's exactly the kind of thing that gives people pause about our campaign finance system."
Golisano, of course, is claiming that his money will actually bring reform to Albany, freeing candidates from the grip of party leaders and allowing them to pursue reform themes without financial reprisal from the establishment. Lerner doesn't buy it.
"Stretching the system to its limits I don't think is an effective way to advance reform."
"I think this is a perfect example of how our campaign system is broken and how conventional campaign finance reform doesn't have the answer," she said. "The only thing that will really change the landscape is full public financing of elections."
UPDATE: As Elizabteh Benjamin notes, Golisano has been forced to disband the PAC and to reorganize it as an independent political committee in order to stay on the good side of the law.