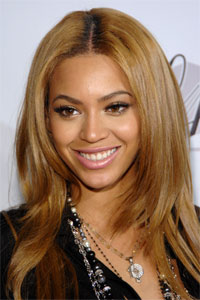 In his profile of Condé Nast chairman Si Newhouse on Sunday, The Times' Richard Pérez-Peña noted:
Some extravagances have been curtailed, but no one in the business disputes that Condé still spends far more money than its competitors. Magazine publishers and editors in chief haul in $400,000 to $2 million in salary and bonuses, current and former executives say, and many executives have clothing allowances in the high five figures.
Perhaps one indication of tightening belts at the glossy empire may be a memo sent out to employees asking them shell out their own money for tickets to the Fashion Rocks benefit at Radio City Music Hall in September.
Wanna see Beyoncé, Black Eyed Peas, Mariah Carey, Justin Timberlake, and others? According to the email, it'll cost ya' upwards of $129.50 (that's for the cheap seats!).
On the bright side, the money does go to charity. Here's the full text of the email:
Fashion and music collide on a star-studded night of style and sound at the 5th Annual Fashion Rocks concert at Radio City Music Hall on Friday, September 5th at 7:30 PM. Fashion Rocks will feature live performances by: Beyoncé, Black Eyed Peas, Chris Brown, Mariah Carey, Duffy, Kid Rock, Lil Wayne, Rihanna, Justin Timberlake and Keith Urban.
For a limited time — from Thursday, July 24 until Sunday, July 27 — Condé Nast employees can purchase tickets before they go on sale to the general public. Ticket prices are $204.50, $179.50, $154.50, $129.50. All proceeds will benefit Stand Up to Cancer.
To purchase tickets:
• Call the Condé Nast employee Fashion Rocks ticket reservation line at [Redacted phone number] or go to [Redacted Web site]
• Phone lines will open at 9:00 AM ET on July 24 and will close at 11:59 PM ET on July 27.
• Four ticket maximum per order. Only a limited number of tickets available. Offer good while supplies last.
Please do not reply to this email. If you have any questions regarding the pre-sale or your ticket order, please call the Fashion Rocks Employee Sale information line at [Redacted phone number]
Update, 6:45 PM: A spokesperson for Condé Nast emails to explain:
Condé Nast has offered its employees the opportunity to purchase tickets through a pre-sale for the last 5 years. As the concert tends to sell out in a matter of hours once on public sale, this pre-sale gives people within the company a greater opportunity to see the show and raise money for a worthy cause.