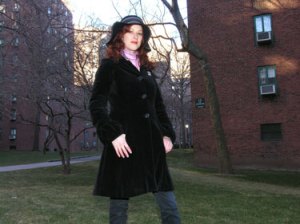 Lux Living is a neighborhood blog that focuses on coverage of Tishman Speyer's management of Stuyvesant Town and Peter Cooper Village. On its home page runs a graphic of a disheveled person in a hospital bed: "Closer to Bellevue than Belmont Park!" The graphic is a link to Stuy Town's promotional Web site.
Both Lux Living and local neighborhood newspaper Town & Village have been closely following Tishman's controversial new management style. The New York Times reported last week that the landlord suffered a $4.8 million loss in revenue last year on the roughly 11,200-unit apartment complexes and primarily attributed it to the landlord's legal costs in removing what Tishman described in the article as "illegal tenants."
Tishman bought the complexes in 2006 from MetLife for a record $5.4 billion, and has been actively trying to turn as many of the apartments as possible market-rate. This has caused accusations of tenant harassment and lawsuits to fly, and has created the juxtaposition of rent-stabilized tenants battling their landlord while living alongside newer, often younger, market-rate tenants pleased with Tishman's efforts to beef up amenities.
I spoke with both Lux Living (anonymously over e-mail) and Town & Village about the nonrenewal situation, rent hikes, neighborhood changes, and their issues with shifting readership, as the complex weathers the controversy.
"We're not trying to make fun of anything, we're not cracking jokes about 20 N.Y.U. students in a room," executive editor Sabina Mollot said of
Town & Village
, which was founded in 1947, shortly after the complexes opened. "We cover the problems, but it's not all problems. We try to document life there, it could be a concert or a class-action law suit."
I asked her if she's noticed more vacant apartments in the complex than usual.
"Tishman reported that the past couple of months was their best in terms of rentals," she said. "People are finding ways to afford it. People who can't afford it stick around for a few years. But, lots of people moving out, that hasn't happened."
We spoke about some of the more cosmetic (but not unimportant) neighborhood changes–the pro-stage and green market, the 10,000 tree plantings at Peter Cooper (which apparently are still getting mixed reviews in her letters to the editor) and the new pet laws: Dogs are allowed in the complex for the first time in six years.
"These changes are scary to people; their biggest fear is that they have to move," she said, sitting cross-legged in her chair. "They must not hate the place."
The issue of stabilized rents being bumped up to the $2,000 threshold, necessary for landlords to start charging market rents, has impacted readership. "It's been a challenge to serve the market community," Ms. Mollot said. "Market readers have been more transient. But we try to reach out to people and we're making more of an effort."
Lux Living doesn't seem to fret as much about drawing transient readers or readership in general. The blog is vocal about shared distrust regarding Tishman's ability to manage the complex.
"I would say that one of the biggest criticisms that I keep hearing from my readers is that Tishman Speyer doesn't know how to properly run a residential complex. They treat Stuyvesant Town as if it were a commercial property in Midtown. The residents don't want a new bar or a movie theater underneath their windows; there's plenty of those in the neighborhood already," the anonymous editor said. "They don't want a mismanaged landscaping project that inflicts months of round-the-clock noise pollution from dump trucks and backhoes. They want a quiet place to come home to and raise their families. And it's becoming harder and harder for residents to do that. Tishman Speyer could not be anymore out of touch with the residents if they tried."
The editor noted some of the recurring thematic problems with the Tishman Speyer system:
"In their quest to turn a profit, Tishman Speyer is hunting stabilized tenants while surprising market-rate tenants with massive rent increases when it's time to renew their leases. These questionable tactics have turned the once self-sustaining neighborhood into a transient community. When I lived in Stuyvesant Town (I moved out in April), there was a doctor living next door to me for a year and had to move because he couldn't afford the huge rent increase when he went to renew. My neighbors before him were forced out because they were accused of living at another residence. They weren't. I saw them all of the time. But they couldn't afford the lawyer fees to battle it out with Tishman Speyer. Now they are filling vacant apartments with students from NYU and The New School and it doesn't take a genius to figure out that they live a very different lifestyle from the 'grownups' in Stuyvesant Town who don't want to be kept up until 4 a.m. on the weekends. I'm only 32 and I had a very hard time tolerating bong-induced antics.
"Here's a perfect example of how the high turnover rate affects the local businesses," the editor wrote. "I was buying a bottle of wine one night at Zeichner's Wine & Liquor on the corner of 16th Street and First Avenue. I have been going there for almost a decade. Abby (not sure if that's the correct spelling), the guy who runs the shop, told me that he has seen a large decrease in business the past few years because of the high turnover rate in Stuyvesant Town. He said it takes a few months for the new tenants to realize he's there and then as a year goes by, those tenants move out and he loses customers.
"Personally I don't think the average new tenant, with her flip-flops and cell phone, is going to be concerned about neighborhood issues written about in Town & Village. It's not her neighborhood, and in a year she'll be gone."