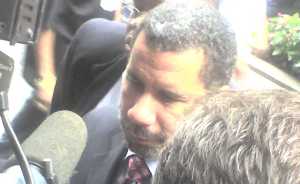 David Paterson was on his way into his Midtown office just now for a meeting of the financial control board when a hoard of reporters asked him how the economy is doing.
"Not good," he said, walking in.
Also expected to speak here are Michael Bloomberg–who has recently made increasingly loud calls for the state to tax cigarettes sold on Indian reservations–and Comptroller Bill Thompson.