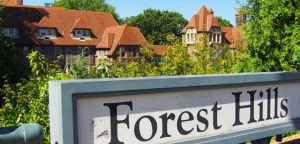 Home sales in Queens plunged annually from the spring of 2007, according to a new report, joining Brooklyn and Manhattan in steep year-over-year sales slides.
Queens home sales were down 23.7 percent from the second quarter of 2007 through the second quarter of 2008, to 2,363, according to the report out this week from appraisal firm Miller Samuel and brokerage Prudential Douglas Elliman. The second quarter sales amount–nearly 3,100–represents, apparently, a quarterly peak since 2004.
A report earlier this month showed Brooklyn home sales plunging 43.6 percent annually. And, in Manhattan, sales dropped 21.8 percent year over year. The reports tracked deals closed in the quarter ending June 30 (the Manhattan and Brooklyn ones are available here as PDFs).
In Queens, sales were down quarterly as well, dropping 5.6 percent from the first quarter. At the same time, the inventory of unsold homes on the market increased both quarterly and annually–and prices dropped from the start of 2008.
The average Queens sales price dropped 8.8 percent from the first quarter, and the median 5.7 percent. Prices stayed just about the same in 2008 in Brooklyn and Manhattan.
Herewith is a breakdown of the three boroughs' sales prices, keeping in mind that it's not an apples-to-apples comparison (e.g., you usually get a lot more space in the outer boroughs):
Average sales prices:
Manhattan $1,669,729
Brooklyn $588,441
Queens $488,431
Median sales price:
Manhattan $1,025,000
Brooklyn $525,000
Queens $470,000