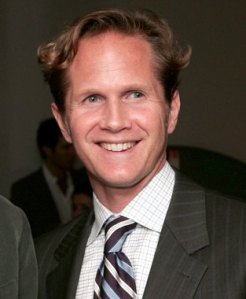 Ecco announced this morning that they've acquired a major memoir called Crazy for the Storm, which tells the story of a boy from Southern California named Norman Ollestad who at 11 years old survived a plane crash that killed his father.
Interestingly, the agent who sold the book to Ecco is Rob Weisbach, former publisher of Weinstein Books.
About four months have passed since Mr. Weisbach announced he was leaving Weinstein, and until now, no one really knew what he was up to. At the time, he said he was not quite ready to announce his next move, but confirmed that it would "definitely" be somehow related to the business of literature.
Whether this deal means Mr. Weisbach has a new full-time gig as an agent is unclear. We've left him a couple of messages, and will update if he gets back to us.
The book sounds riveting, by the way: According to the press release, Ollestad's plane "crashed into the San Gabriel Mountains and was suspended at eight thousand feet, engulfed in a blizzard," and Ollestad descended the mountain by himself, "through snow and ice, without any gear."