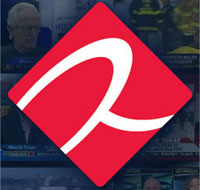 The Media Mob has learned that NBC Universal, Fox News, and the Fox Television Stations group are filing a joint copyright infringement suit today in the Southern District Court of New York against Redlasso.
Redlasso is a privately held company that provides a free search engine targeting video and audio footage from stations and networks around the country and allows users to create embeddable clips of the resulting material.
Back in May, lawyers representing CBS, NBC, News Corp. and Allbritton Communications sent a cease and desist letter to Redlasso, asking the company to stop reproducing and distributing the networks' material.
Although CBS was part of the initial complaint, they are apparently not participating in the group lawsuit. (Shortly after receiving the initial letter from the network lawyers back in May, Redlasso hired former CBS executive Michael Jordan as a senior adviser.)
No word yet on how much the litigants are seeking in damages.