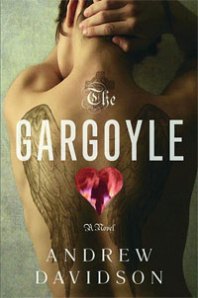 There's a myth among book publicists that if a title gets coverage before it hits stores then the press has been wasted. This is an absurd notion, not only because advance press can stir anticipation but because these days, people just go online after they read about a thing and preorder it on Amazon.
Kudos, in light of the conventional wisdom, to Doubleday's Alison Rich, who has managed to place not one but two major pre-pub features—one in The Wall Street Journal on June 20, the other in this morning's USA Today—about Andrew Davidson's historical thriller The Gargoyle. It's a coup, really, to have two pieces like this comparing the thing to The Da Vinci Code and asking whether it will be a massive best seller, and it'll be interesting to see whether it becomes one as a result.
Book publicists take note. Also maybe give Ms. Rich a call and ask her how she convinced these reporters to write these stories.