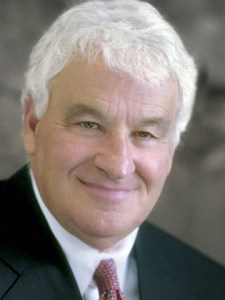 Golisano Makes it Official: He's Throwing $5 Million Into This Fall's Elections
BY AZI PAYBARAH
Rochester billionaire and three-time gubernatorial candidate Tom Golisano waved a $5 million check in front of reporters in Albany this morning and said he was forming a political action committee – "Responsible New York" – that he promised would help liberate lawmakers from the grip of party leaders.
Golisano has yet to endorse any legislative candidates, but his PAC will work on behalf of those who share his vision of reform. So far, he said, he has met with three Democrats running for the State Senate against incumbent Republicans. When asked about the G.O.P.'s slim control of that chamber, Golisano, who is still a registered Republican, said, "It has not been successful," and he later wondered aloud why anybone would register with a political party.  READ MORE >>
Lawyer: New Golisano PAC Can Spend Whatever It Wants
BY AZI PAYBARAH
I just spoke with Tom Golisano's lawyer, Henry Berger, who told me that Golisano, through the new political action committee that he formally launched today, "can spend whatever he wants" in this fall's legislative races.
Speaking by phone from his Manhattan office, Berger said Golisano's committee won't breach any state spending limits because it won't be donating directly to any candidates. Instead, the PAC will only be making "independent expenditures" to support or oppose candidates of Golisano's choosing. This way, Berger said, the PAC's activities are protected by Golisano's right to free speech.
"Golisano can spend as much money as he wishes as long as it's not coordinated" with any campaign, said Berger, who was in the news earlier this year when he helped David Paterson address some campaign finance-related questions that were raised when he became governor.  READ MORE >>
Common Cause on Golisano's Gambit
BY STEVE KORNACKI
I just spoke with Susan Lerner, the executive director of Common Cause New York, about Tom Golisano's decision to seed a PAC with $5 million of his own money – and his lawyer's assertion that Golisano can spend whatever he wants in state legislative races this fall as long as he doesn't coordinate directly with any of the candidates.
"This is kind of one of those things that slips through the cracks," Lerner said. "It's the kind of thing that you'd think wouldn't be allowed, but that actually he probably can do because these are independent expenditures."
She added: "It's exactly the kind of thing that gives people pause about our campaign finance system."   READ MORE >>