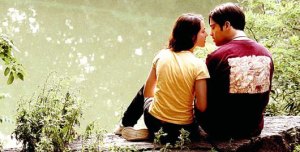 The Wackness
Running time 110 minutes
Written and directed by Jonathan Levine
Starring Josh Peck, Ben Kingsley, Olivia Thirlby, Famke Janssen
Jonathan Levine's The Wackness, from his own screenplay, takes place in New York during the summer of 1994, when the newly inaugurated mayor, Rudy Giuliani, was beginning his now notorious crackdown on all sorts of petty crimes and even mere nuisances. His name is taken in vain several times during the course of the narrative, as if he and he alone were responsible for taking all the fun out of the Lindsay/Dinkins Fun City. Still, "fun" is spelled for the most part as D-O-P-E to the musical accompaniment of the hip-hop rants of the period. Luke Shapiro (Josh Peck), the film's high-school graduate protagonist, sells bags of marijuana from a mobile two-wheel cart advertising "Fresh & Delicious Ices," and is never caught by Mayor Giuliani's goonish gendarmes while he makes all his sales. But he and his shrink are arrested and briefly jailed for writing on store windows. Quelle ironie, n'est-ce pas?
The movie itself is often photographed in what seems like a hallucinogenic haze—where is Hunter Thompson now that I really need him? In a litany of failed relationships and bonding between losers, Ben Kingsley plays Luke's drug-addled shrink, Dr. Squires. Dr. Squires treats Luke in exchange for a steady supply of marijuana. When Luke declares that he has a crush on the shrink's luscious, way-out-of-Luke's-league stepdaughter, Stephanie (Olivia Thirlby), Dr. Squires advises Luke to forget about her, not because she is too good for him, but because if Stephanie does show any interest in Luke, it is only because she is bored and needs some temporary summer diversion. Luke ignores his shrink's advice and plunges into his pursuit of Stephanie with ultimately heartbreaking results.
Meanwhile, Dr. Squires is going through the last days of a failed marriage to a much younger wife (Famke Janssen), who has become tired of the shrink's moodiness. Indeed, the fear of boredom stalks the landscape like a monstrous apparition, and all the marijuana in the world doesn't seem to help avoid it.
One day, Luke arrives home to find his mother (Talia Balsam) and his father (David Wohl) being evicted from their Manhattan apartment and forced to relocate to the New Jersey home of his grandparents (Bob Dishy, Joanna Merlin). Unsurprisingly, Luke hates New Jersey, as he tells us repeatedly.
Fortunately, the money to pay his forthcoming college tuition is not cast into doubt because he has made a small fortune selling marijuana. This, and much else, I found a little hard to believe, but a remarkable cast supplies subtlety and balance to the mostly downward spiral of the narrative. Ms. Thirlby, particularly, seems to be a rising star with talent, after holding her own in a usually routing role as loyal girlfriend to Ellen Page's Juno. In The Wackness she builds on that favorable first impression with a brilliant rendering of a much more perverse and potentially unsympathetic part. The rest of the cast is hardly chopped liver, either, as it somehow transports the narrative through the treacherous slough of despondency to a more hopeful destination for its unheroic protagonist.
asarris@observer.com