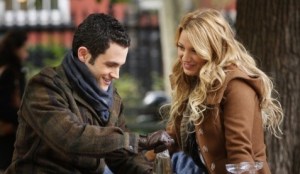 OMFG! The CW is bringing Gossip Girl back to the internet so you can enjoy endless hours watching pretty people sort out their problems while at work or at the local coffee shop with free wi-fi. You're welcome, xoxo!
The network made headlines last spring when it announced it would stop streaming episodes of the buzzworthy soap opera on its Web site. At the time, CW executives described it as an experiment.
Turns out the experiment didn't quite work out.
Ratings for the show didn't go up noticeably. And fans protested loudly (even though the show was still available for purchase on iTunes).
Now CW Entertainment President Dawn Ostroff says "Gossip Girl" will once again be streamed on the network's Web site, as well as other sites. The show also will continue to be available for purchase online