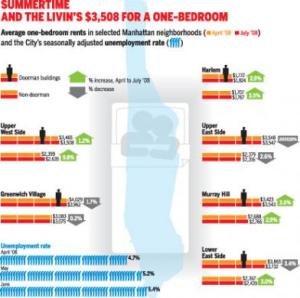 Explaining the voodoo economics of 15 Central Park West.
Freddie Mac's ex-president buys a West Side condo, sans mortgage.
Why won't Manhattan rents come down this summer?
Anthony Fodera, a business owner at Willets Point, lays into Mayor Bloomberg.
The last big landowner in Columbia's West Harlem way readies for a showdown.
Obama and McCain get little love from New York real estate–so far.
A former Carter adviser plans a new Bryant Park hotel.
The Hotel Pennsylvania inexplicably shoulders on, hackers rejoice!