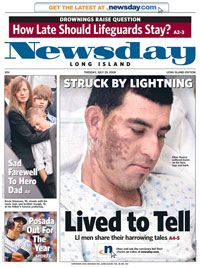 Newsday, you're free of Sam Zell!
The $650 million transaction that has brought the Long Island daily into the hands of Charles and Jim Dolan closed today.
It should be cause for grand celebration. But then again, only days after the deal was announced, a Newsday reporter told The Observer, "People are so beaten down here there's not much of anything that could cause much of a reaction."