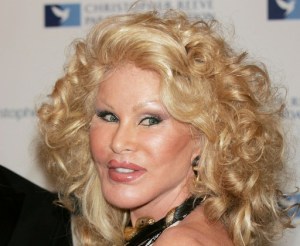 All unhappy houses are not alike. The epically altered Jocelyne Wildenstein lived for years with husband Alec on the third floor of his father's 29-foot-wide mansion at 11 East 64th Street, while his younger brother was one floor up, and both brothers' children (and a nanny) were up top.
Eventually, Mr. Wildenstein allegedly threatened his wife at gunpoint after she found him in that third-floor bedroom with another woman, and a judge barred him from the house. Ms. Wildenstein left herself in the spring of 1999–leaving the basement swimming pool, ballroom, and 18th-century satinwood French furniture. Mr. Wildenstein died earlier this year.
Now his family is gone from the house, too: According to a deed filed today in city records, the house sold this month for $42.5 million.
The contract was signed back in September, so the sale isn't quite a reason to feel good about Manhattan's souring real estate market. Plus, two brokers told The Observer that the $42.5 million price was a relative bargain, considering that Edgar Bronfman Jr. sold the 31-foot-wide house next door to Russian-born oil magnate Len Blavatnik last year for $50 million.
One of those brokers said Mr. Blavatnik was the buyer for this house, too, which would mean he now owns 60 straight feet on one of Manhattan's most absurdly godly blocks. "I'm afraid I cannot deny or confirm that information," Claudine Godts, who signed the deed for the Wildensteins, told The Observer. "I'm not going to comment any which way."
A spokesperson for Mr. Blavatnik wouldn't comment, either, but here's a good reason to be skeptical that he's the buyer: Mr. Blavatnik tends to get involved in big real estate rumors.
No mortgages have been filed with the city, which suggests that the buyer, whoever it is, paid in cash.