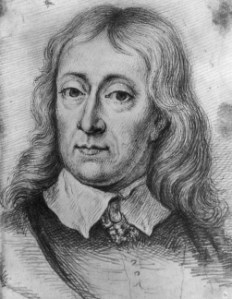 An Australian writing duo are dropping Angels onto Broadway during the 2008-9 season. They wrote a new musical based on John Milton's poem Paradise Lost and will stage the work, Angels, in a Louisiana theater starting Aug. 29 before bringing it to New York. According to the press release, an aeronautical engineer, Ken Lai, composed the score and an architect, Marcus Cheong, co-wrote the book and lyrics with Mr. Lai. The musical recounts an ancient war between the angels and Lucifer's fallen minions, told through the eyes of Sera, the angel of light.
The musical will feature lots of flying angels and aerial choreography tricks, which is perhaps the only way you can keep a theater audience awake during a rendition of Paradise Lost.
More from the press release:
Angels, a new musical based on Milton's epic poem, Paradise Lost, will premiere on Broadway during the 2008-9 season, it was announced today at a press conference by the show's producers. Written by the new Australian team of Ken Lai (book, music and lyrics) and Marcus Cheong (book and lyrics), Angels will feature a cast of 24, including Robert Cuccioli, Jessica Grové and Nicholas Rodriguez, in the leading roles. The musical will be directed by Rich Fowler and, as befits its title, will feature spectacular aerial choreography, unprecedented on Broadway.