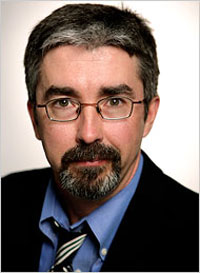 When The New York Times Metro section reorganized earlier this year—one staffer described it as "retrenchment"—and killed off the regional bureaus in favor of more city-centric beats, one senior newsroom source told The Observer that there was an idea for a sex beat for Metro.
In a Q&A on nytimes.com today, Joe Sexton (hold your jokes please!) seems to confirm that.
When answering a question about Metro's new mission, Mr. Sexton said: "Jim Dwyer, our gifted About New York columnist, likes to say there are three great, inextinguishable human needs: food, sex and stories. We're going to keep the stories coming, likely including many about food and sex (don't wince yet!)"