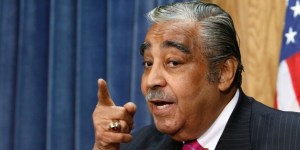 Manhattan real estate attorney Lucas Ferrara (who recently fielded questions from New York Times readers about landlord and tenant issues) thinks there's nothing inherently wrong with Charlie Rangel having four rent-stabilized apartments.
Asked for comment, Ferrara e-mailed:
What's wrong with that? 🙂
The mere fact that he may have multiple apartments in his name is not necessarily indicative of some irregularity or misconduct.
The number of units is not the principal consideration or focus. The test is whether the Congressman can show that he and/or his family members make these units their "primary residence."
If they can show an actual physical nexus to the units, the whole arrangement could be quite kosher.
(And for those keeping close track, Choire said something similar this morning.)