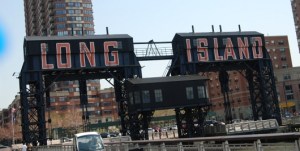 As 2008 home sales tumbled in Brooklyn and Queens, Nassau and Suffolk counties' numbers increased, sometimes sharply.
The number of Nassau home sales jumped 60.1 percent from the first to the second quarter of 2008, according to the latest Miller Samuel-Douglas Elliman report. Annually, sales were up 5.3 percent.
In Suffolk (not including the North Fork and the Hamptons), sales increased 74.7 percent quarterly and 4.6 percent annually.
Not surprisingly, homes in the two Long Island counties seemed to be selling faster in the second quarter than in recent months. The average number of days it took to sell a Nassau home decreased 8 percent from the first quarter to the second to 115 days–the average at the same time in 2007. In Suffolk, the number of days decreased 10.6 percent quarterly and about 1 percent annually.
The full report, including Queens' numbers, can be found here (PDF).