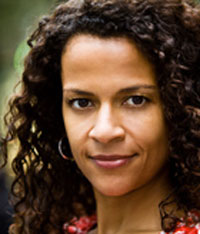 According to a report today in the New York Times, NPR is canceling The Bryant Park Project, a quirky morning news show, (with a heavy Web component) which NPR launched last year in an effort to attract younger audiences.
The show has been somewhat star-crossed from the get go.
Last November, less than two months after its official launch, the Bryant Park Project lost one half of its anchor team, when the quick witted Luke Burbank announced that he was quickly abandoning New York and moving back to his home town of Seattle to spend more time with his teenage daughter (Mr. Burbank now anchors Too Beautiful to Live, a nightly talk show on KIRO in Seattle).
Then in January, Jay Kernis, the NPR executive who helped green light the project in the first place, decamped to CNN. A few months later, in April, the show's remaining anchor Alison Stewart went on maternity leave. Shortly thereafter the show's news anchor Rachel Martin left for ABC News.
In the meantime, the Bryant Park Project struggled for distribution. It was never picked up by NPR-affiliated stations in several major markets—including, here in New York.
The big question now: What will become of Ms. Stewart, who left a promising career at NBC News and MSNBC (where her husband Bill Wolff is a vice president) for a shot at morning radio.
"Ms. Stewart, who is 42 and until recently was also a contributor to NBC News, said she would return from maternity leave as planned on July 21 for the show's last week," reports the Times. "After that, she said, she is not sure what she will do, although she said that NPR had 'expressed strong interest' in having her stay."