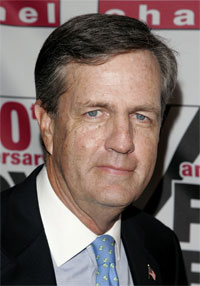 Brian Stelter of the New York Times is reporting that Brit Hume, the longtime anchor of Fox News' 6 PM show, Special Report, will be relinquishing that role after the conclusion of the current presidential election.
Citing a number of sources close to Mr. Hume, the Times reports that, at 65, Mr. Hume is seeking to reduce his role at the cable news network where he has worked since the channel launched in 1996.
More from the post:
Mr. Hume's departure from "Special Report" would represent one of the most dramatic changes to Fox's powerhouse schedule since the channel's inception nearly 12 years ago.
Mr. Hume did not respond to requests for comment. A Fox News spokeswoman would not discuss contractual talks.