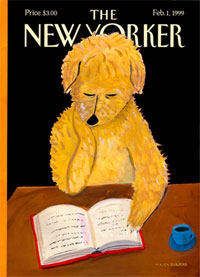 Seriously, is there something in the water? These are bananas! The following reproduced from the Publisher's Lunch deal board (subscription required), which is where a lot of publishers and agents announce new books they've signed up or sold.
Michelle Rowen's LIVING IN EDEN, about a telephone psychic named Eden who becomes possessed by a demon…and then falls in love with him, to Cindy Hwang at Berkley, by Jim McCarthy at Dystel & Goderich Literary Management (World).
Julia Templeton's THE RAKEHELLS OF ROCHESTER, a trilogy of historical erotic romances about three brothers forced to find wives or lose their inheritance, to John Scognamiglio at Kensington, by Jim McCarthy at Dystel & Goderich Literary Management (World).
Michelle Rowen's NIKKI DONOVAN: Demon Princess, the romance author's YA debut about a girl who discovers on her 16th birthday that her absentee father is actually a king, in the underworld, to Stacy Cantor at Walker, in a two-book deal, by Jim McCarthy at Dystel & Goderich Literary Management (World).
UNINVITED author Amanda Marrone's DEVOURED, a modern-day spin on Snow White featuring a teenage girl with a dead twin, a crush, and a frenemy, again to Jennifer Klonsky at Simon Pulse, by Wendy Schmalz at Wendy Schmalz Agency (world).
Beth Cornelison's SECOND CHANCES, in which injuries from a tragic accident leave a ladies' man with a wounded soul, and a tenacious physical therapist helps him rehabilitate his body, heal his broken family, and discover the love of a lifetime, to Deb Werksman of Sourcebooks, in a nice deal, by Lucienne Diver of The Knight Agency.
In-house trauma expert for the Montel Williams Show Alicia Salzer, M.D's BACK TO LIFE, giving readers a new and highly effective approach to recover from all kinds of trauma, from major tragedies to personal traumas and the bad events that happen to good people in between, to Caroline Sutton at Collins, by Alexis Hurley at Inkwell Management
Admittedly most of those are either YA or romance titles, but still. What plots! Maybe adult trade publishing would do better if they put out more books with plots like these. Then there's that Montel Williams-related one that promises help with "all kinds of trauma" and "bad events." Could this be the end of self-help books forever? Why would anyone ever need to write another one?