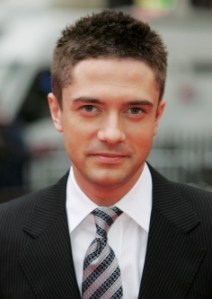 After witnessing the popular success of Heath Ledger's grim Joker The Dark Knight, Hollywood may be on to a new comic-inspired trend: the super-villain. The latest Batman movie has rocked the record books, making $315 in its first 10 days, Sony is in the very early stages of developing a movie focusing on Venom, an evil slime-figure and Spider-Man nemesis, according to the Hollywood Reporter.
Venom is the original Marvel "symbiote", or parasitic character. He requires a human bond for survival, and gives special powers to whomever he leeches onto. He and Spider-Man have been enemies ever since the time he tried to take over Spidey's body, but was forcibly rejected when the superhero realized Venom was controlling him at night.
Topher Grace, also known as Eric Forman of That 70's Show, played Venom in Spider-Man 3 but Sony appears to be looking for a way to relieve him of that role for the upcoming movie.
Whether or not America's moviegoing public has taken a real turn for the morbid is yet to be seen. "I think we all have been completely taken by surprise by the scale of the film's success in America particularly," director Christopher Nolan said of The Dark Knight. "I would not be able to point to exactly what it is. … If I knew that, all my films would have been successful." Many would point to a superb script, Heath Ledger's impassioned performance, or the elephant in the room of the mystique added by Ledger's recent death.