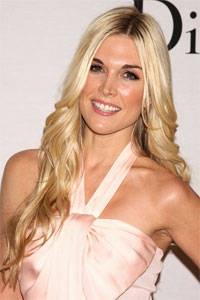 We might not have even noticed this item if it weren't for the handy new Cityfile blog pointing us to it, but it seems that Tinsley Mortimer has expanded her PR superpowers to promoting not only herself, but also her dentist.
According to W magazine, the socialite sent out a letter to her friends and acquaintances—in other words, all of the Upper East and West Sides—recommending her dentist, Dr. Steven Butensky.
"He so generously wants to give my friends a 25 percent discount on teeth bleaching," she wrote. "I promise you will love him and you will love your new white smile!!"
But while her friends get a generous discount, Ms. Mortimer declined one for herself. Or at least that's what the rep for the dentist said.